Riders Republic :
Today we are going to talk about the most exciting game from Ubisoft, and that is riders republic. Hence down this game looks fantastic. It's, an upcoming massive open world, multiplayer sports game and from the gameplay trailer game, looks really stunning.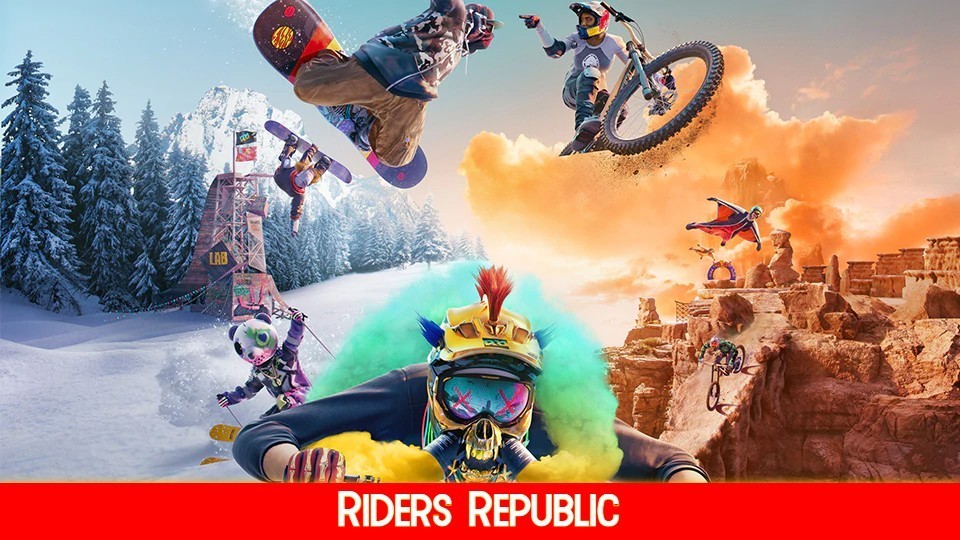 The graphics gameplay looks so fun the animation, the visuals, damn wow and in this big open world you can do many things. Biking, snowboarding, skiing, flying wingsuits it's something really different and new type of sports game.
Riders Republic: It's an open-world kind of game. You can participate and complete various types of events win the race upgrade your gears level up your characters. You can play solo as well as you can play with your friends.
Riders Republic: The game has PVP mode, more than 50 players can join the match, simultaneously damn cool right, and this game also supports cross-play, and this game is all set to release on September 2nd, 2021 on all the platforms, ps5, ps4 Xbox series, Xbox one and pc, but Before the release of the actual game, you can play the beta of this game and to play the beta version. Let's give your thoughts about this game.
Platform : PC, PS5, PS4, Xbox Series X, and S
Date : Set/02/2021
Riders Republic